Afternoon Light
Grandparents in the glow and comfort of home serenity and the Mexican oil tablecloth blessed by the light and kindness of family.
Holding Light
Under the outstretched cosmos, I became swaddled by life under the rooted Grandfather Tree.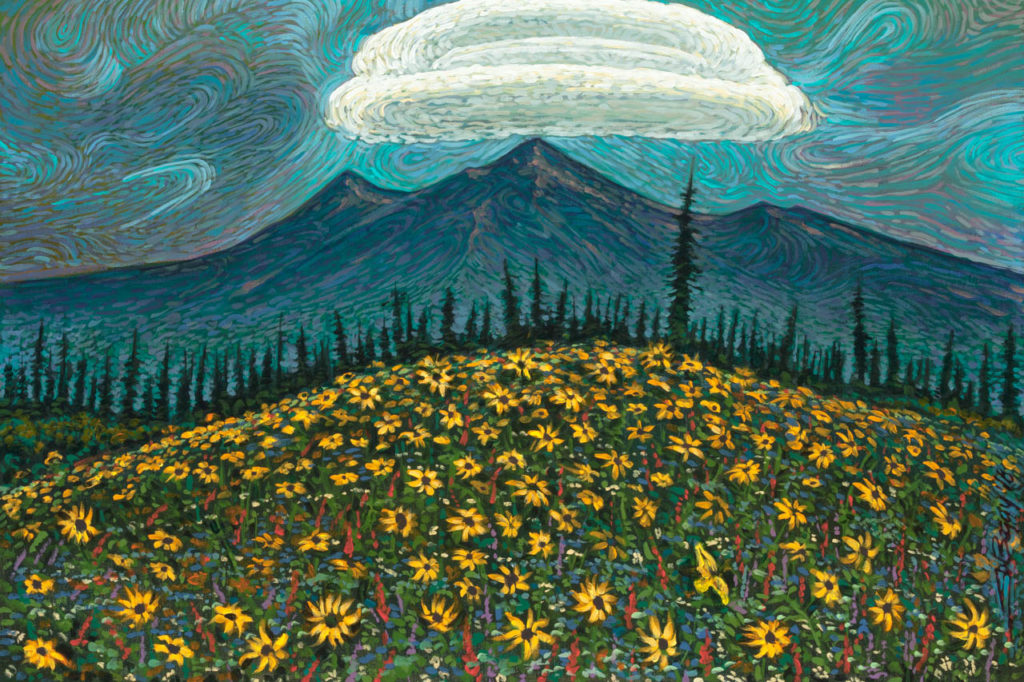 Lenticular Kiss
The priming formation of a sky kiss above dancing sunflowers and the sacred Peaks.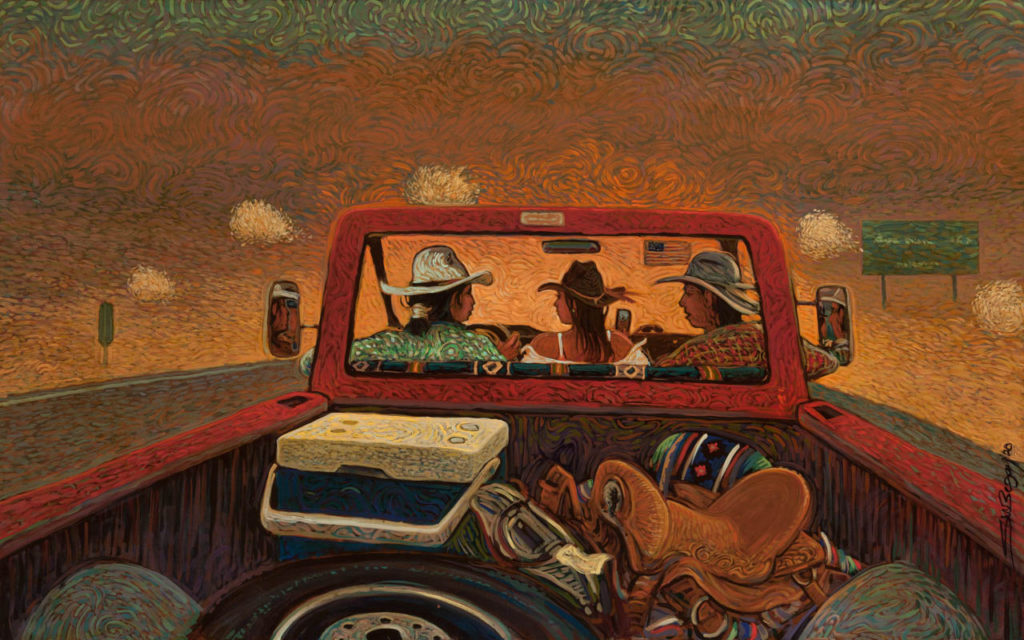 Tumbleweed Crossing
Desperate tumbleweed cross a known path of trio clarity during an eruption of sand storm on a journey home after the Shiprock Fair.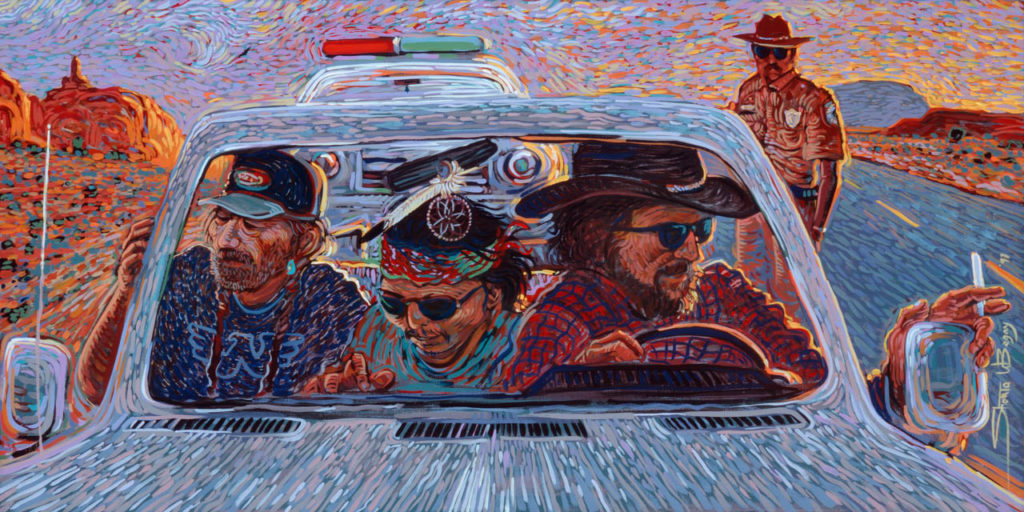 Willie Waylon and Me, Trouble on Hwy 160
In day's past, I rode the highway of their songs done with love of brothers and music.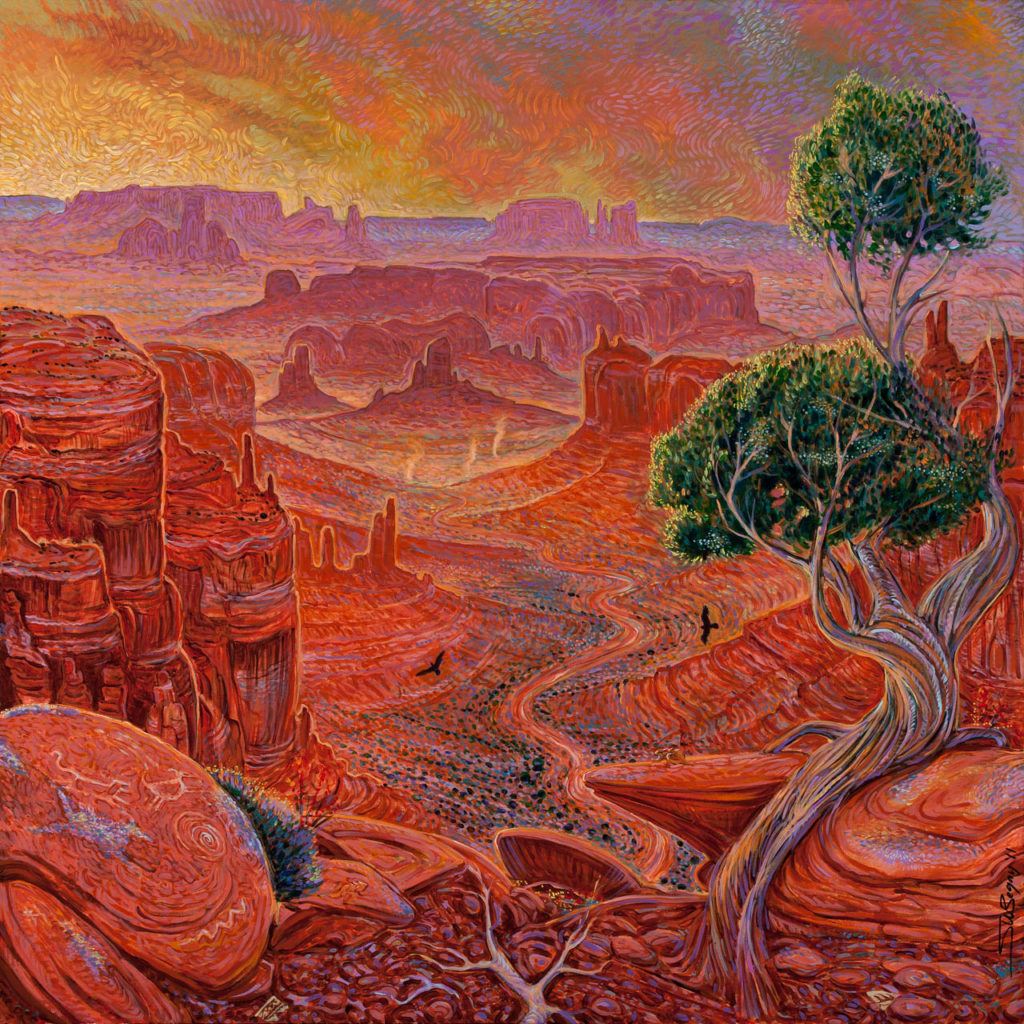 Monument Symphony
Into the theater of ancient temples, the late light of the valley completes a beautiful dusty play of dancing dust devils at the raven's setting.